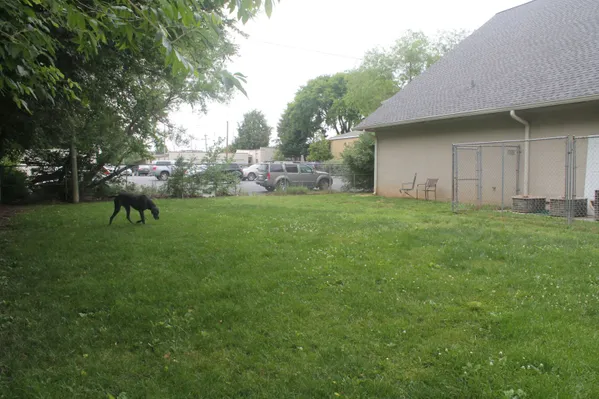 If you need to travel and can't take your pet along, why not plan to have your best friend stay with us? Check out pictures of our spacious backyard in the "Office Tour" section under the "About Us" tab where our boarding friends get to run and play multiple times per day if weather permits.
We understand that each pet is unique, and we will make every effort to ensure that your pet is safe, happy, and healthy during his or her stay with us. We welcome your questions about our boarding facilities and policies and are eager to discuss how we can make your pet's stay as happy as possible. We take great pride in our attention to cleanliness and in providing the highest quality of care to each pet that stays with us.
PLEASE READ OUR DAY BOARDING, BOARDING, & GROOMING POLICIES BELOW:
Boarding, Day Boarding, Drop Off, & Grooming Policies for KAC, LLC:
All day boarding, boarding, and grooming animals are required to be up to date on vaccinations and free of parasites, fleas, and ticks. If your pet is not up to date on vaccinations and/or parasites, fleas, or ticks are detected on your pet, a physical examination, appropriate treatment, and/or vaccinations, will be given to your pet(s) and charged to your account.
Required canine vaccinations for boarding, day boarding, and grooming include: Rabies, Distemper, Parvovirus, Bordetella, and canine influenza H3N2/H3N8. Required feline vaccinations include: Rabies and Distemper. Examination by a veterinarian is required if your dog or cat needs to be vaccinated and/or if your pet is sick at the time of arrival. Fecal floatation will be performed if your pet has not been screened for internal parasites within 12 months prior to arrival date. Fecal floatation will be required if your pet is not currently receiving monthly internal parasite prevention. If your pet is displaying symptoms or is suspected of having an infectious disease, which could be transmissible to other animals in our clinic, arrangements to have your pet discharged or transferred to a referral facility may be required.
Clients must complete the required forms at the time of arrival. Forms must be completed by the owner with instructions including, but not limited to, medications, feeding instructions, personal belongings, grooming requests, and appointment requests for your pet to be seen by a veterinarian. If the forms are not completed, KAC, LLC cannot be responsible for giving or dispensing medication, feeding instructions, personal belongings, veterinarian requests, or grooming requests. Clients are required to leave a valid phone number where we can reach you during normal business hours in the event of an emergency or question regarding your animal.
Cancellation policy for boarding and grooming reservations requires a 24 - hour notice before arrival date. Cancellation fee for grooming is $20. Cancellation fee of a 50% of your scheduled boarding reservation will apply and be charged to your account. There is no late fee to pick up your animal and can be picked up any time until 6:00 pm on scheduled departure date. If your plans change and you cannot pick up on the day of departure, please notify us immediately. For safety of our staff and security purposes, KAC, LLC does not allow after hours, holiday, or Sunday pick up for boarding animals or patients.
Boarding Fees:
BOARDING FEES EFFECTIVE 8/1/2022.
Canine Boarding:
0-25 lbs. - $22.50 per night
26-50 lbs. - $24.50 per night
51-100 lbs. - $26.50 per night
>100 lbs. - $28.50 per night
Canine Day Boarding:
0-25 lbs. - $15 per day
26-50 lbs. - $17 per day
51-100 lbs. - $19 per day
> 100 lbs. - $21 per day
Feline Boarding:
All weights $21.50 per night
Feline 1/2 Cat Condo - please inquire
Feline Whole Cat Condo - please inquire
Feline Day Boarding - $13 per day
Diabetic Insulin Administration Fee:
$18.00 per week
Parasitic Fecal Collection Pick-up Fee:
$18.00 per week
We do not charge a fee for medication administration per week, however, if you do not bring the pet's medication with you, medication cost will be applied to account(if medication is available and in stock).